Home » KRÔMA. The Emotional Universe of Colour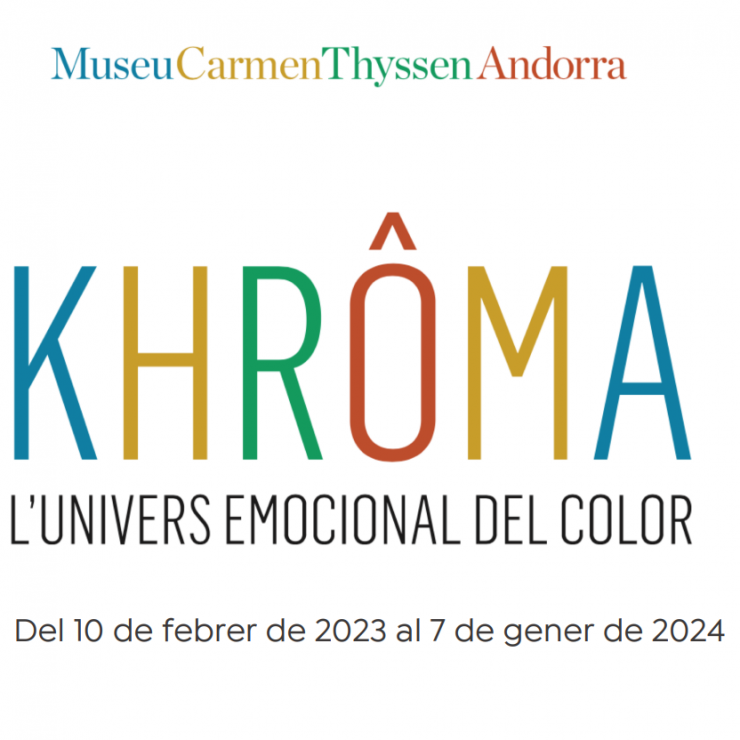 KRÔMA. The Emotional Universe of Colour
From 10/02/23 to 07/01/24
The Museu Carmen Thyssen Andorra is hosting its seventh exhibition, "KHRÔMA. The Emotional Universe of Colour", which aims to explore the importance of each nuance and how its perception can vary from one person to another.
Colours are historically associated with emotional states and concrete situations. Beyond the purely artistic aspect, KHRÔMA focuses on the study of sensations and invites each visitor to become the key element of the emotional message that will be transmitted throughout the visit.
This chromatic adventure, which illustrates 35 works by 34 artists ranging from the 19th century to pop and contemporary art, is structured into six colour groups, each of which recreates a monochromatic story, leading to an overall polychromy that embodies the links between all the works presented. This year, the public will be able to admire, among the range of blues, one of the works of the famous Russian painter Wassily Kandinsky and, alongside him, many other artists from around the world.
The exhibition will be on display on the ground floor of the old Valira hostel from 10 February 2023 to 7 January 2024.
More information
Downloads
Opening hours
From Tuesday to Friday: 10.00 am - 6.00 pm
From Tuesday to Saturday: 10.00 am - 7.00 pm
Sunday: 10.00 am - 14.00 pm

Monday: CLOSED
You may also be interested in ...