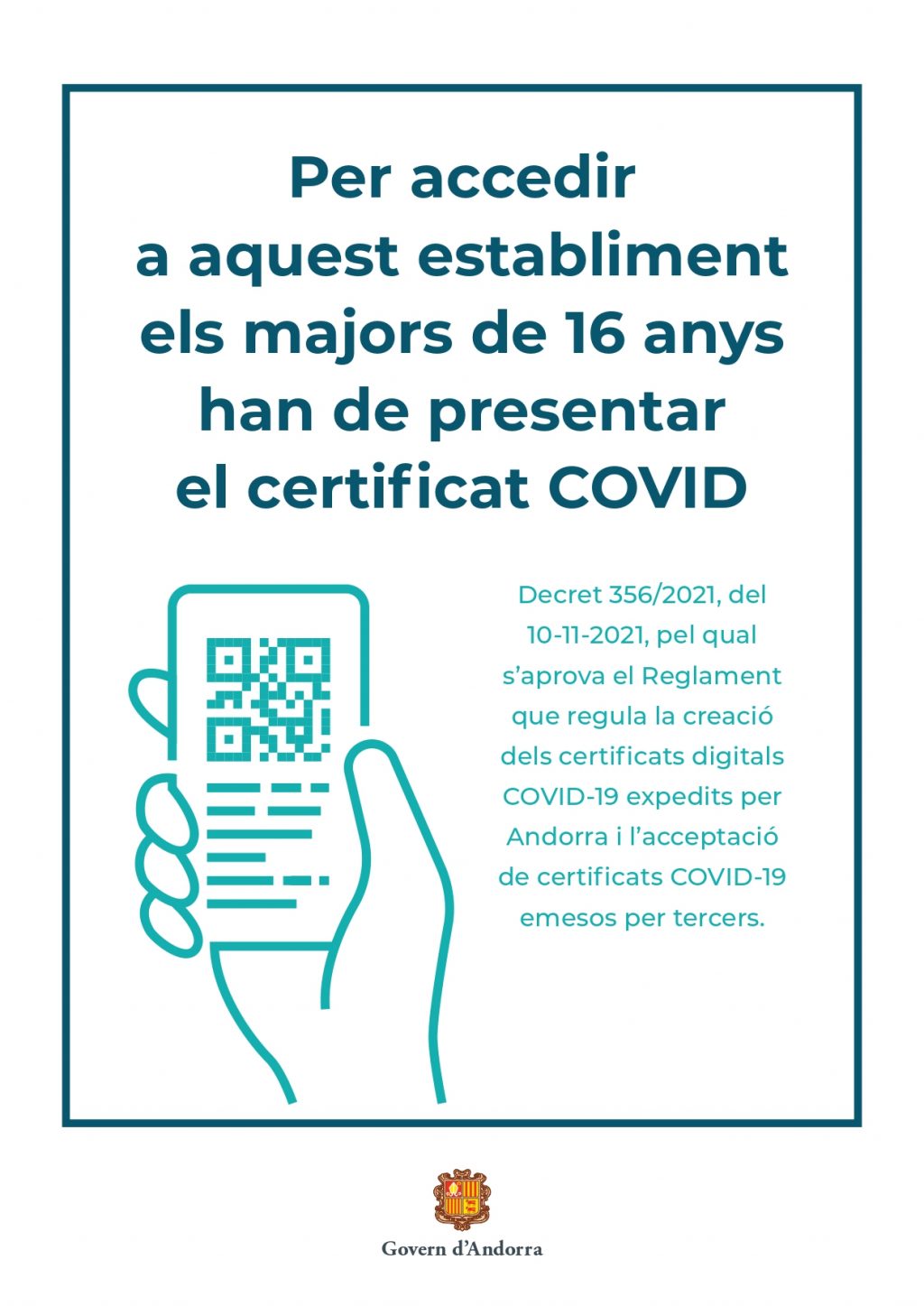 Visit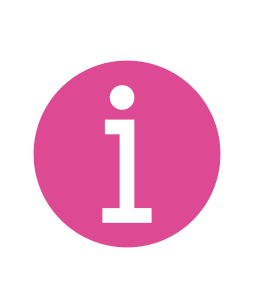 The Museu Carmen Thyssen Andorra has prepared a series of protocols approved by the Andorran Ministry of Health and the Ministry of Culture, to guarantee the hygiene and safety of our visitors and the museum staff.
Before your visit, please read the instructions carefully.
We would like to inform you that, in accordance with Decree 379/2021 of 24 November 2021 issued by the Government of Andorra, from 29 November, to gain access to cultural facilities, visitors over 16 years old will have to present their vaccination certificate in the form of a QR and show the documentation in case of any doubt about identification.
If you do not have a vaccination certificate, you will be able to access to the museum with the following alternatives:
Proof of TMA or PCR carried out within 72 hours before your visit and with a negative result.

Antigen test (TRA) carried out within 12 hours before your visit and with a negative result.

Medical certificate stating that you had the disease less than 6 months ago.
We kindly ask you to pass on this information to your members and group leaders in order to gain access to the Museu Carmen Thyssen Andorra.
Thank you for your interest.
Click here to download the visit protocol of the Museu Carmen Thyssen Andorra
Visitor information
Group tours
Temporary guided tours for groups will not be carried out temporarily and in accordance with the protocol approved by the Ministry of Health and the Ministry of Culture of Andorra.
EduCarmenThyssen Space
Educational tours are designed for different school levels and led by specialised museum personnel. The work covered is based on the artworks on display. These dynamic tours contribute to interaction and reflection.
The EduCarmenThyssen space is designed as a place to hold workshops, discussions and other teaching activities using tools that build on and supplement the educational tour.
Opening hours
Tuesday to Saturday: 10 am to 7 pm
Sunday: 10 am to 2 pm
Closed on Monday

Last access 30 min. before closure.
Fares
People elder than 65
People younger than 26 or with Carnet Jove
Other services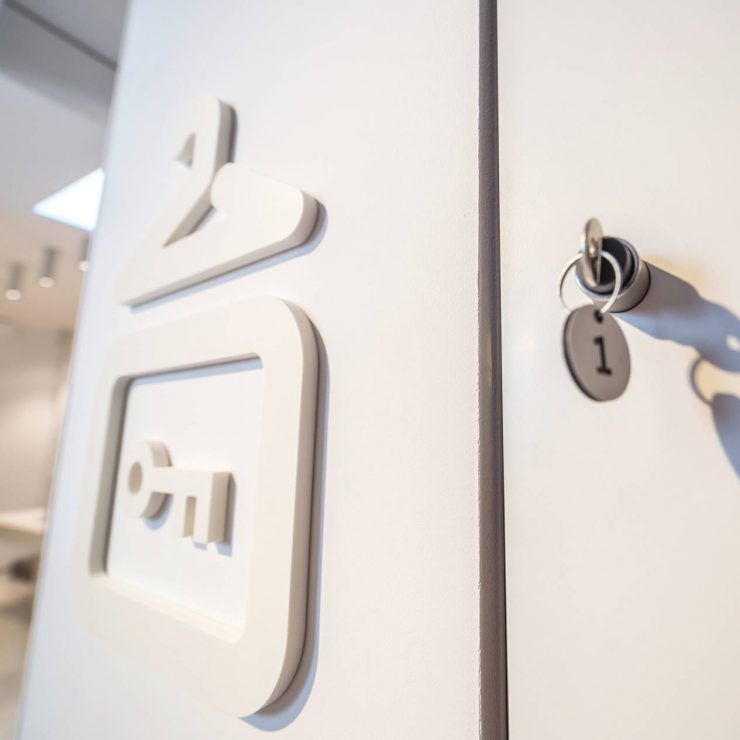 Cloakroom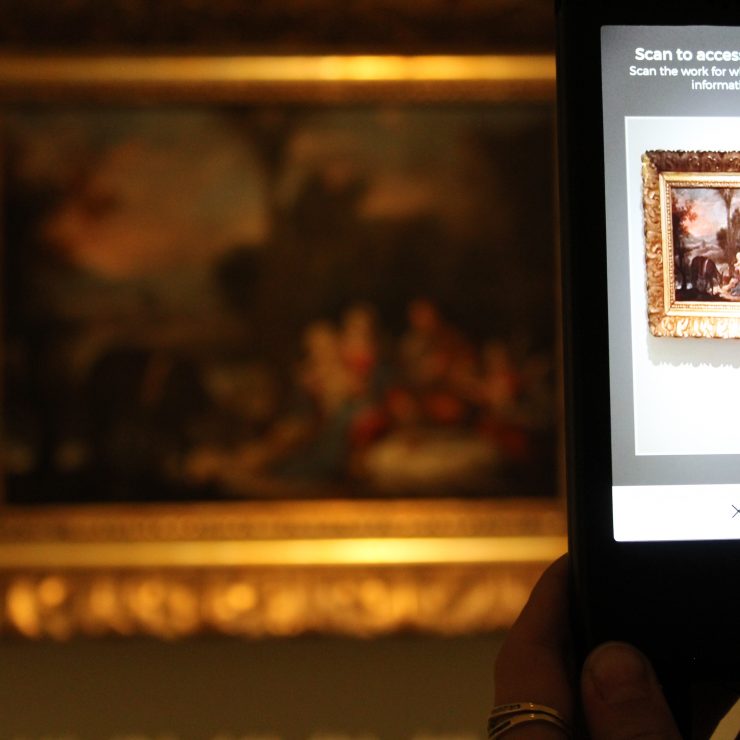 Audio guides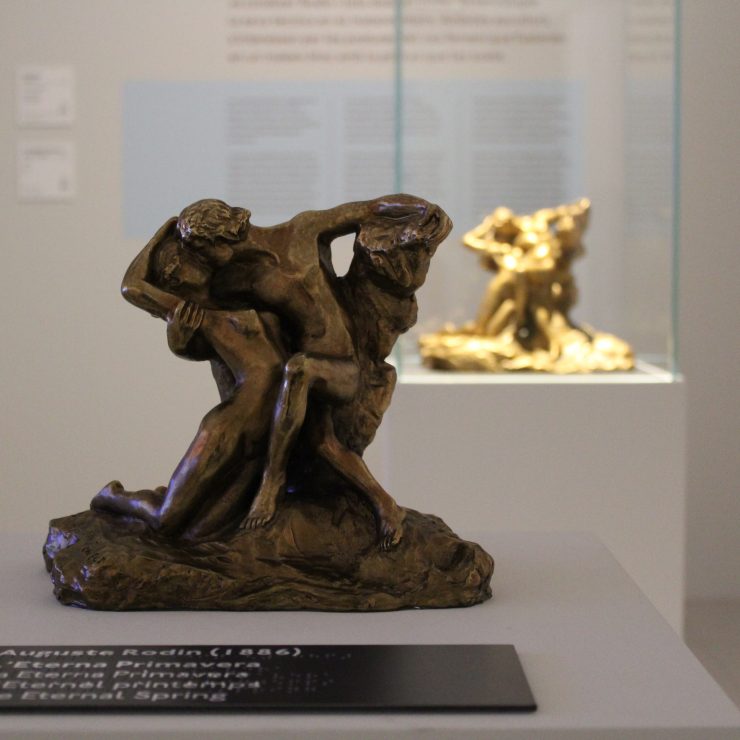 Entrances and adapted services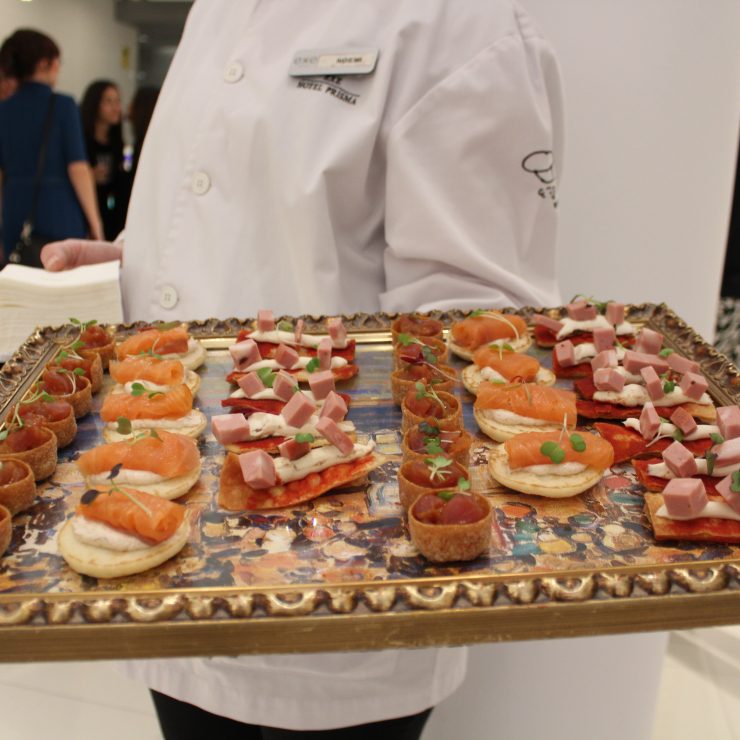 Guided tour and hall availability