Home » "Allées et venues". Gauguin and four centuries of roads and paths in art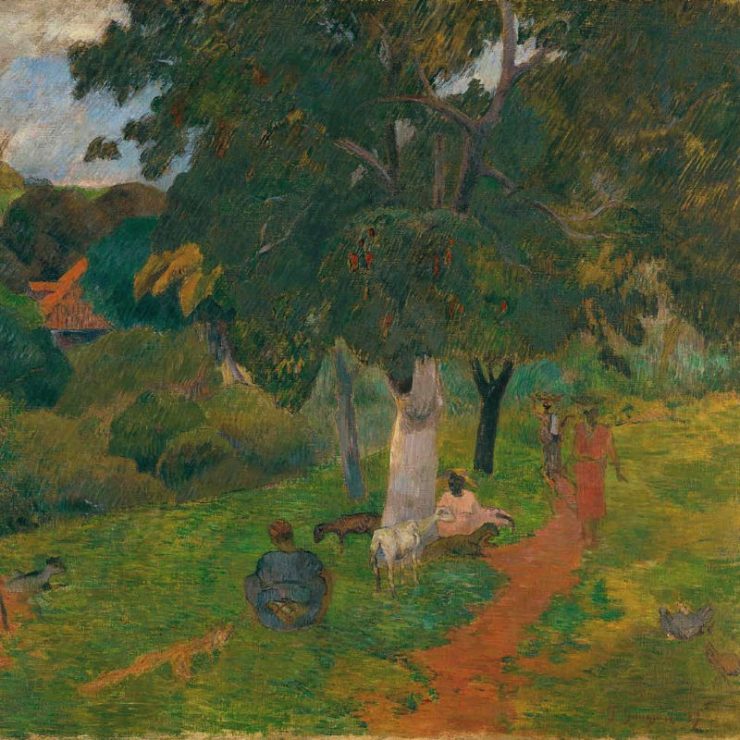 "Allées et venues". Gauguin and four centuries of roads and paths in art
From 16/02/18 to 10/09/18
Along the centuries the paths have been the main roads the population of cities and towns used to walk through. Those paths didn't transport only people also events, merchants, traders, animals, hunters, fugitives, invaders and pilgrims. All of them constructed the itineraries along the times until today.
The path in art has two main functions. The first one is to give depth to the painting and represent a close symbol of the people of those times. By the other way, it is a metaphor of the ways that the artists searched to find good places to paint. Special spaces that they captured on theirs canvases. Also, it is the long way that the artists had to live to find their personal styles thanks to the influences that they found during its creative process, like Rusiñol, Cabanyes, Chasse, Nolde, Sisley, Heckel, Pissarro or Paul Gauguin did.
Allées et venues (Coming and Going) are food steps and more food steps that superimpose along the times to remind us the necessity of movement of the humanity and more precise the need of the artists to visit new places, discover and go further, find their place in the world, something that the creators have always searched and not always found.
Coming and going is the long way to achieve the personal satisfaction related with nonconformity that makes the way longer and longer and difficult the arrival to the dreamed place.
More information
Downloads
Opening hours
From Tuesday to Friday: 10.00 am - 6.00 pm
Saturday: 10.00 am - 19.00 pm
Sunday: 10.00 am - 14.00 pm

Monday: CLOSED
You may also be interested in ...