Home » Talented Painters of the Same Origin. From Rigalt to Puigdengolas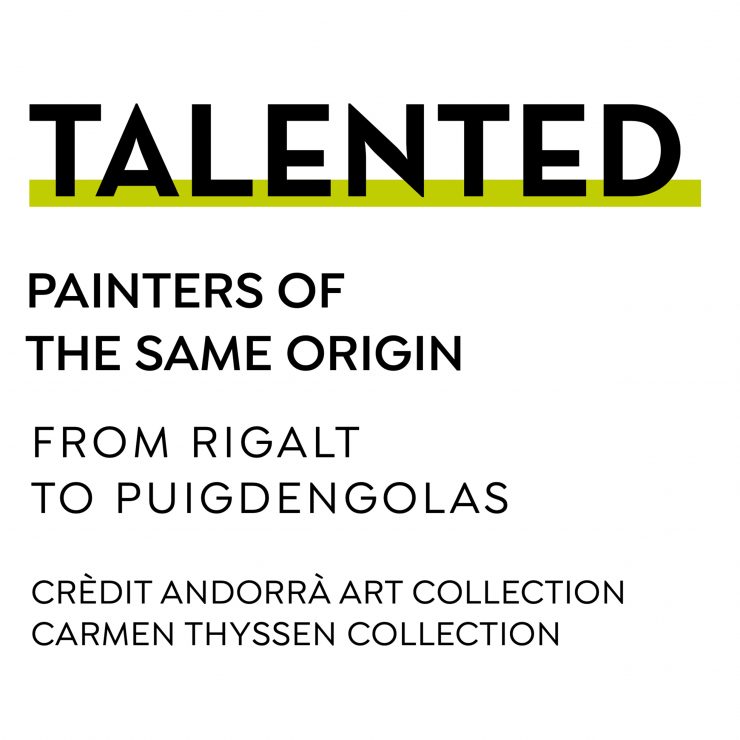 Talented Painters of the Same Origin. From Rigalt to Puigdengolas
From 12/02/21 to 09/01/22
The Museu Carmen Thyssen Andorra and the Crèdit Andorrà present "Talented Painters of the Same Origin. From Rigalt to Puigdengolas ".
The fifth exhibition to be held in the Pinacoteca from 12/2/2021 to 9/01/2022. Throughout this year you will be able to discover a selection of paintings from the Crèdit Andorrà Art Collection, created in 1987. Which will be accompanied by some artworks from the Carmen Thyssen Collection.
The exhibition covers the work of Catalan artists from the end of the XIX century and the beginning of XX. Painters who followed the same training or created their own schools. The selection of works on display aims to show the similarities and differences between Catalan painters of this period, the most singular styles and affinities in their work. Thanks to the contribution of the Crèdit Andorrà Art Collection, the Museu Carmen Thyssen Andorra will open its doors to a new exhibition that brings together paintings by the great Catalan masters that form part of the Andorran collection.
These works, which bear witness to the golden age of Catalan painting, represent a break with the conventions that prevailed in the artistic world of the time. Nevertheless, today they are an essential reference in understanding the transmission of values and culture from past generations to modernity and current models.
More information
Opening hours
From Tuesday to Friday: 10.00 am - 6.00 pm
Saturday: 10.00 am - 19.00 pm
Sunday: 10.00 am - 14.00 pm

Monday: CLOSED
You may also be interested in ...